The Potteries began in 1986 when Janice and Jeanne became aware that a small adobe building located in the historic district of Old Mesilla was about to become available. It was heavy in charm, a fine pottery space, but very small. Eight years later Bill arrived and moved in to the adobe building next door. Janice and Bill soon married and built a larger kiln, merging their operations. Many many pots were made.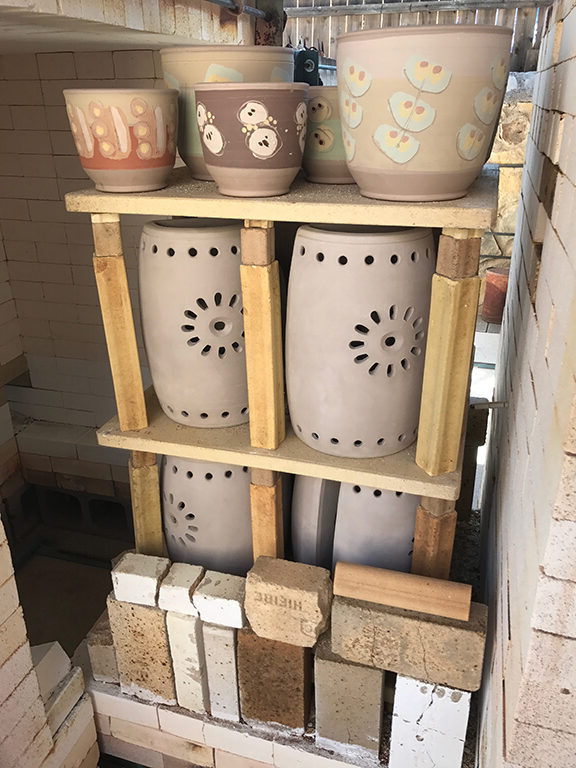 In 2004 another old adobe two blocks away went up for sale. Bill convinced Janice that this derelict building with mushrooms growing out of the walls could be made into a splendid studio and gallery space. It took a hard year of remodeling and a lot of help from their friends and family to transform the circa1860 adobe. Bill led the adobe crew and Janice and Jeanne laid tile throughout the building.
At the front door visitors are greeted with a ceiling of salvage vigas and latillas, a kiva fireplace, and hand made works of pottery and paintings. From there one can see into the working pottery where the artists may be throwing pottery or lighting, making three dimensional paintings, mixing clay or perhaps unloading a warm kiln.